The Journey
Every project is a metaphorical journey involving meeting challenges, delivering results, leadership skills, problem solving, resource management and team work to name but a few! The Journey ® is a metaphorical project which examines and explores all these elements in a controlled, 'safe' microcosm.
Who needs it?
New project or management teams
People who want to learn about their (and their colleagues') leadership styles and qualities
Teams who are having communications issues
People interested in how they maximise their contribution to their teams and want to understand more about the roles they play in their success (or otherwise!)
Overview:
The Journey ® is a facilitated, outdoors experience, which provides a series of situations and tasks for both team and individuals to learn about:-
Their communications skills
Their motivation
Leadership and followership skills
Their Team roles & styles
What strategies work
And create a new environment and shared language for resolving & preventing misunderstandings.
If you are wondering if you can afford it, a better question might be, can you afford to have your project late, or over-budget, or a key team sub-optimised?
"The journey of 1,000 miles begins with the first step."
Are you ready to take yours?
© I-Change Ltd. 2020
I-Change Limited is registered in England and Wales with companies house number 03254769 at: Munstead Lane, Godalming, Surrey, GU8 4AG
Testimonials: The results of this project have far exceeded our expectations. Richard's mix of people skills and experience, 'hands on' took us through the proccess of change step by step... - Baker Tilly OMP
click here for more testimonials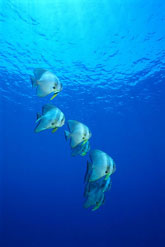 What's New?
Article: Management and Change Management
Blog: We've been Trumped... or Brexit pt II
If the shoe doesn't fit, must we change the foot? - Gloria Steinem