Outdoor Events

Building an effective team takes:-
Effective communication
Trust & support
Shared goals & measures
Roles & expertise
Leadership
We are able to put together a unique, bespoke outdoor team event for you combining any of the following:-
Climbing
Sailing
Orienteering
Kayaking
Archery
Quad Biking
Water Skiing
Windsurfing
Cows Tail Course
High Rotdes
Low Rotdes
tdilot Buggies
Horse Riding
Raft Building
Mountain Biking
Camp Craft
Canoeing
Abseiling
Coastal Walking
Yachting
Bridge Building
Hover Crafting
Power Boating
Zorbing
Zip Wire
Gig Rowing
Team Tasks
Air Rifle Shooting
Night Exercises
Laser Clay Target Shooting
Who needs it?
Newly formed 'teams'
Companies wanting to change cultures (new mergers, reorganisations, take-overs etc.)
Teams that want to improve their performance
Teams with issues to resolve or genuine business challenge
Overview:
Because each event is unique they can be tailored to your exact requirements. We can arrange very affordable accommodation if it is a multi-day event. All activities are supervised by trained experts. We help you to identify the business issues you wish to work with, design a programme that helps your team to feel it, and focus on it, and work through it together. Ending up with not only a shared experience, but a new language with which to address these issues, and action plan!
Outcomes:
Enhanced skills
Clearer, shared vision and plans
Improved understanding & appreciation of each others strengths & weaknesses and contribution
Enhanced support structure
A stronger, more united team
Some unforgettable memories and useful survival skills (just in case it really is a jungle out there!)
As with all our programmes, we tailor the details of each event to meet your needs, so the specific activities will be flexed accordingly.
Call us to day to find out how we can help enhance your team morale and performance.
Also:
Bushcraft Challenge (if you want a more back to Nature outdoors experience)
Team Challenge, simply the fastest way to improve teamwork

© I-Change Ltd. 2022

I-Change Limited is registered in England and Wales with companies house number 03254769 at: Munstead Lane, Godalming, Surrey, GU8 4AG
Testimonials: We were looking for a completely new take on our senior management conference – themed on our new core values...Richard's enthusiasm, expertise and total attention to detail ensured an event that delivered - Organisational Development Manager,The Manchester Airports Group
click here for more testimonials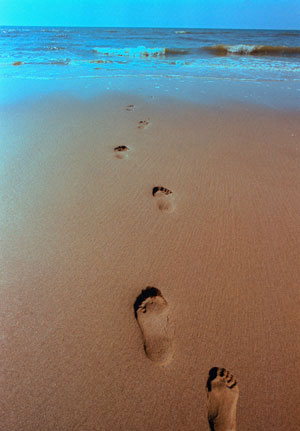 What's New?
Article: Management and Change Management
Blog: We've been Trumped... or Brexit pt II
It's not so much that we're afraid of change or so in love with the old ways, but it's that place in between that we fear . . . . It's like being between trapezes. It's Linus when his blanket is in the dryer. There's nothing to hold on to. - Marilyn Ferguson