360o Feedback:
"Feedback is the Breakfast of Champions!"; it is certainly the fuel of Change. If you don't know how what you are doing is working, why should you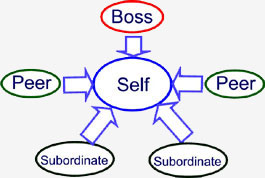 change? 360o Feedback is when you receive information on your performance & behaviour from your boss, your peers, your subordinates, perhaps also your customers or suppliers.
It helps us to understand the impact that our behaviour has on others. To learn about the things they value, and those that get in the way (from their perspective.)
Who Needs 360o Feedback?
This is an invaluable tool for every team that is seeking to improve it's performance. It is particularly helpful for:-
New teams
Teams going through a transition
Teams that are in turmoil
Teams that are underperforming
Teams who aren't communicating
Teams who need to clarify their roles
Overview of 360o Feedback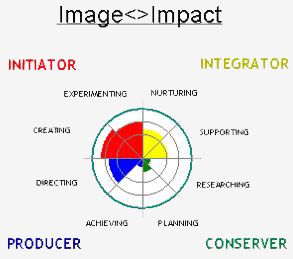 We have teamed up with Centell to use their online tools. This provides individuals with very rich data that:-
Empowers individuals to take ownership of the information collected
Enables them to contract with their colleagues about the roles they fulfil and their behaviours
You get a report like the one opposite for each person who completes the profile. They form the basis of a very rich, facilitated conversation between the parties involved about what behaviour works for them and what is counter-productive. This then forms the basis of a contract that can be discussed and measured. It should then be linked into your appraisal process.
Call us now to find out how 360o Feedback can help your team to improve its performance
© I-Change Ltd. 2022
I-Change Limited is registered in England and Wales with companies house number 03254769 at: Munstead Lane, Godalming, Surrey, GU8 4AG
Testimonials: ..the result of Richard's intervention moved the team forward by at least 6 to 8 weeks - SmithKline Beecham, Director and VP of Enterprise Integration
click here for more testimonials
What's New?
Article: Management and Change Management
Blog: We've been Trumped... or Brexit pt II
The main dangers in this life are the people who want to change everything or nothing. Nancy Astor