Why Hire Us
A very valid and important question!
There are many reasons for engaging outside experts/resources. Here are some that our clients have found important:-
We are independent of the company politics. Engaging us is a sign that you are keen to be seen to provide a 'level playing field', where all views can be heard.


We design and focus on the process, leaving you free to focus 100% of your attention on the content. Our processes are designed to engender participation, engagement, real debate and effective decision making.


We are only brought when the content is important. The cost of making the wrong decision, no decision or a 'fudge', plus the time of your highly paid team is like to cost you much more than our fees. [One client always says "It is only expensive if it doesn't work!".. and he keeps coming back to us]


As an officer of the company you have a statutory duty to ensure that key decisions are made and risks identified and minimised, we help you to make sure that key meetings are effective, and strategies are implemented.


Even the most efficient executive tends to have many pulls on his / her attention. We make sure that things keep on track, whilst you perhaps have to divert your attention on to the latest crisis.


We can ask the 'dumb' questions that no one else wants to [the 'Emperor's New Clothes' syndrome]


We can help cross-pollinate ideas from other successful firms in different sectors.


We do not camp in your offices for months at a time. Our process is very lean and efficient. We only turn up when we add value!


We run a very 'tight' organisation, so you aren't paying for our overheads.


We are able to provide expertise that matches the 'big' consulting houses, but at very cost effective rates.


Most companies carry a significant level of avoidable costs that can be removed once they start really performing. These come about due to:-

People not knowing they should be doing (Lack of clarity about the strategy)
People communicating ineffectively ("No one told me...")
People pulling in different directions
People focusing on the wrong things (the trivial rather than the important)
Leaders being to swamped to lead
Duplication of effort or resources
Mismatching resources to outputs
Call us today to find exactly how I-Change can help you
Resources:

© I-Change 2015
I-Change - Why Hire Us?
Testimonials: Richard is a dynamic, professional and thoughtful consultant with strong client focus. - MD, Destination Innovation
click here for more testimonials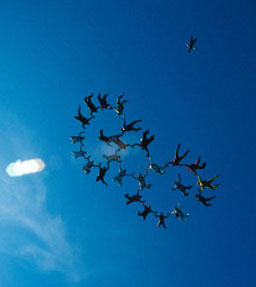 What's New?
Article: Management and Change Management
Blog: 3 Low cost, Fitness Trackers reviewed
Whosoever wishes to know about the world must learn about it in its particular details.
Knowledge is not intelligence.
In searching for the truth be ready for the unexpected.
Change alone is unchanging.
The same road goes both up and down.
The beginning of a circle is also its end.
Not I, but the world says it all is one.
And yet everything comes in season. - Heraklietos of Ephesos