Copyright
This website and its content is copyright of I-Change Limited - © "I-Change Limited" 1996 - 2009. All rights reserved. Any redistribution or reproduction of part or all of the contents in any form is prohibited other than the following:
You may print or download to a local hard disk extracts for your personal and non-commercial use only
You may copy the content to individual third parties for their personal use, but only if you acknowledge the website as the source of the material, and provide an appropriate link to the original
You may not, except without permission, distribute or commercially exploit the content without correctly attibuting the content to us and providing an original link to the piece of work you are quoting. Nor may you transmit it or store it in any other website or other form of electronic retrieval system.
© I-Change Ltd. 2022
I-Change Limited is registered in England and Wales with companies house number 03254769 at: Munstead Lane, Godalming, Surrey, GU8 4AG
Testimonials: Richard is one of the very best I've ever worked with. - Coats - Viyella European Supply Chain Director
click here for more testimonials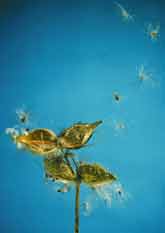 What's New?
Article: Management and Change Management
Blog: We've been Trumped... or Brexit pt II
How wonderful it is that nobody need wait a single moment before starting to improve the world. - Anne Frank